For businesses that were penalized by the Google Penguin and Panda updates, much of their suffering could have been easily avoided. Had they taken the time, and or money, to have a comprehensive SEO audit done of their sites, many of the issues that resulted in penalties would have been discovered. In fact, their traffic would likely have increased had they had an audit done early.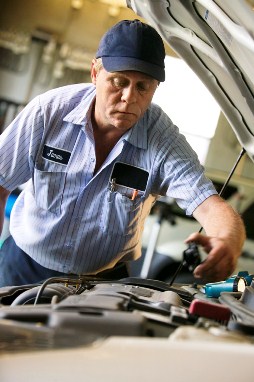 Many companies that have seen their rankings fall dramatically are only now hiring agencies to conduct audits to find out why. Yet, this is like having a car inspected after the transmission has fallen out. It would have been more cost effective to have the checkup done before the car seized up. Just as you take your vehicle in for regular checkups to keep it running smooth; it's a good idea to do an audit on a regular basis.
Too many site owners think their sites aren't at risk, not aware that their site has potentially devastating flaws. More importantly, they are content with the number of sales or conversions it produces when simple tweaks could increase their ROI. They have issues that aren't just causing problems with search engines; they could be causing visitors to leave.
Here are some reasons an audit will be profitable:
It could keep you from being penalized
The elements that have caused other sites to lose rankings should be searched for first. This means examining the links that are coming into a site. This alone can be a time consuming process, not just to detect, but to resolve. Your audit will reveal many of the links that are suspect and some of these might be simple to take care of, while others may take more work. If you do receive a notice from Google during this time you can at least tell them you're addressing the issues.
Duplicate content could also be hampering your site. It could be content duplicated on other pages of your site or content that you've taken from the manufacturers of the products you sell. Or maybe the agency that developed the content simply stole it without your knowledge from another site. No matter how it happened, duplicate content could result in pages not ranking for your phrases.
You're going the wrong direction
In addition to looking at why your rankings could fall, an audit will also look at what phrases you should be targeting. This could reveal that the phrases you're currently ranking for aren't necessarily the phrases you should be targeting. This is where using that cheap SEO firm in the past could come back to haunt you. They managed to get your site to rank for phrases, but now you discover that these phrases have no value. An audit will reveal the phrases that have the most potential for sales.
It can make for a better user experience.
The search engines are looking to provide their users the best experience so it's natural that many things that they penalize a site for also result in poor experiences for visitors. Broken links, poor navigation don't just create problems for Google. Your visitor could get lost and in the process leave your site for a competitor. Through an audit you'll look at how to increase conversions with your visitors.
It's About Your Brand
You only get one chance to make a first impression. A site audit is a way to get a fresh perspective on your site. What you and your staff thinks works may not really resonate with visitors. It's that too close to the forest to see the trees thing. Bounce rate is often an indication of your site's success and one of the elements that the search engines might be using more for rankings. In today's age you need to get the attention of visitors right away and hold them.
A SEO Audit provides a road map for your future
A SEO audit will result in you having a better picture of where your site stands and what to be concerned about. It should also serve as a blueprint to what you'll be doing forward. In the review that your consultant will provide once you've received your report, they not only are pointing out your site's failings. Their explaining what should be done. This can serve as the foundation for your new approach, whether you're doing the SEO in-house or having the agency provide the work.
An SEO Audit is expensive undertaking, but think of it as preventive medicine. Without it you could lose money on a daily basis if your site is penalized. And even if your site hasn't been penalized and you're getting a lot of traffic, if they aren't converting into customers you're missing out even more.
If you're concerned about your site and haven't had a site audit done, then now is the time. It's not just that your site could be at risk, it's that you're losing money with the way it currently is. Bring in someone like myself to fully evaluate your site. My customers have benefited dramatically from the site audits I provide and it's a major reason none of them have suffered from any Google penalties. Contact me today to learn more about my services.