In the old days of advertising (say 30 years ago), marketing people had little to go on when testing their ad campaigns. If they were doing direct marketing, they could test two different reply cards, but it could take months for them to get response and even then there were a lot of variables involved. For television commercials th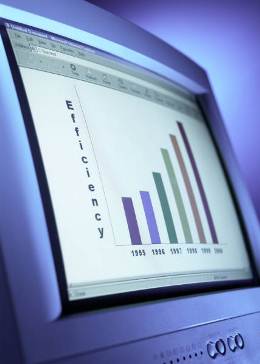 ere were awards from their peers, but did that funny ad really convert beer drinkers?
With the internet marketers did have a little more data to work with. If they were doing pay per click, they could see which ads had the most clicks and which forms on a page received a higher submission response. A/B testing could be done with both ads and with landing pages. This alone would have made advertisers of a generation ago envious.
With SEO businesses could look at their analytics and see what was driving the most traffic. Then Google decided privacy was an issue and started to not list the data from accounts that were logged in. Suddenly 'not provided' was the number 1 keyword phrase for most businesses.
Hubspot can't fill in the blanks when it comes to the missing phrases in analytics, but many of its tools can take your marketing campaigns to a whole new level.
What Hubspot can do for your marketing campaigns.
Hubspot is a marketing platform that dials into your website and all your marketing campaigns. Like Google analytics you can add their code to your site or better yet, have them host their site.
One of the main complaints I've heard from business owners is over the cost involved with making changes to each page. Their ad agency would charge them for each change required and even if the work was done in-house there was often a waiting period. By using Hubspot's CMS system you or someone on your staff can do the changes in minutes and the page is immediately live.
Email marketing: Create email campaigns that personalize each email, while also allow you to create segmented list with which to target.
Lead management: follow prospects not just when they are on your site, but when they click on your email or respond to something
Blog Analytics: allows you to track views of your blog and also lets you know of the number of links to a specific post.
Marketing automation: one of the central elements of Hubspot3 and among its most powerful tools. You can automatically trigger email campaigns based on the behavior of your contact list. Workflows are the next evolution of email, with campaigns that are set to go out at a particular time. They can be triggered by form submissions or downloads.
Closed Loop Analytics: what marketers of a decade or two most would have been envious of. You can follow a lead from when they make contact with you first to when they interact on social media or revisit your site.
Businesses like Amazon.com increase their business because they know their clientele and track their activity on their site. This results not just in a better experience for the prospect, but most likely more business for Amazon.com.
Through the tools offered by Hubspot you can learn which email campaigns are working or which offer resonates more with prospects. You'll have more data about each lead, which means you can move them down your buying funnel easier.
In today's competition not just for the business of a prospect, but their attention, Hubspot can help you to develop a relationship with a lead and eventually become their provider.
If you'd like to learn more about Hubspot or already have it, but need help getting the most out of it, then contact us today. We're a Hubspot Partner Agency.