How To Have Your Ads Stand Out From the Competition on Google AdWords
In my previous blog I tried to answer the questions, What is A Good Click Through Rate on Google AdWords. As I tried to demonstrate, this answer varies dramatically from industry to industry and also impacted by the device being targeted. In this article I will demonstrate how to improve click through rate (CTR), no matter the industry or the device.
First let me remind you of the importance of a good click through rate. It's one of the factors and some would say the most important elements in determining Quality Score. Quality Score influences Ad Rank, which in turn can influence how often your ads show. And can often result in savings in your bidding.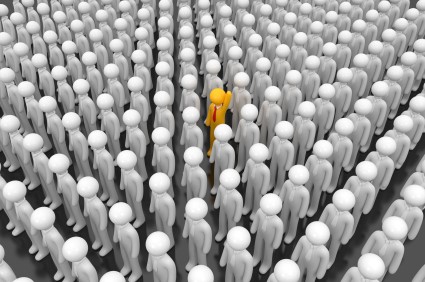 Here are some easy fixes to improve your click through rate. The focus of this article is Google AdWords, but because Bing has copied so many of their features, the same advice applies to them.
Start By Cutting Down On Impressions
One of the best ways to improve click through rate is simply to lower the overall number of impressions. This doesn't mean cutting down on potential opportunities for business. If you're using broad match with your keywords then it's often triggering a number of words that really don't apply to your business. Changing these phrase to either modified broad match or phrase match will lower your impressions significantly right away.
Even with the match change, your ad can still being triggered by words that don't apply. For example, for a plumber the phrase "plumbing repair" would obviously be important. Yet, if they're typing in "DIY plumbing repair" or "plumbing repair videos," these might not be good candidates. By adding DIY and videos as negative keywords, you block your ads from showing for these phrases in the future.
After doing these two actions your impressions should go down dramatically and as a result your CTR will improve. Imagine you've gone from 1500 impressions a day to 750. Even if your number of clicks remain the same, the CTR has doubled.
Have More Ad Groups
The tendency by people setting up their own AdWords campaign is to choose as many words as they can, then dump them all into the same Ad Group. It's easy, but seldom effective as it requires one or two ads to work for all the phrases. Grouping your ads by similar phrases and having ads that incorporate the targeted phrases makes a difference. Tossing plumbing repair and sewer repair in the same ad group, may be convenient, but not very effective. Break them out in their own ad groups and have the ad copy incorporate these words in the actual text. When people see the phrase they typed in bolded in your ad copy, it will often attract their attention.
Make Your Ads Stand Out
Adding ad extensions such as call extensions or sitelinks can make your ads stand out more and as a result encourage prospects to either click your ad or click to call you directly. Google is constantly revising the site links they offer so it's best to pay attention to what is new. Often if you can incorporate a new feature before the completion, it will really stand out.
Also try to make your ad look different from the completion. If all the ads currently running for a phrase look remarkably similar, then try a different approach. If all the ads boast of free shipping, then adding that won't really set you apart. Focus on different benefits or maybe have shorter ad copy.
Always Be Testing
One important way to impact CTR is through the ads you run. You should always be running 2-3 ads for each ad group. This way you can compare the click through rates of each ad. If one is doing noticeably better than the other, pause the poorer performing ad and create another. If this does better than your original leader, then pause that one and create another.
Bid Higher
The position of your ad is another determining factor. If you are consistently showing up in the top 3 positions and not getting clicked then you need to rethink your strategy. If you're ad consistently shows up in the lower positions, then people won't pay attention to it. Then you need to rethink your bidding. If you can't bid higher for that word, then pause it and devote your attention to the words you can competitively bid on.
This is only a few of the ways you can to improve you click through rate. One of the main objective is not just to drive traffic, but to get the most out of your advertising dollars. This is why hiring an agency or consultant who is fully trained in Google AdWords or Bing is often a good investment, despite their fees.