For a real estate agent Local SEO is crucial to getting new clients. According to one report, 9 out of 10 people looking for real estate at some point look online. And over half begin their search first online. It's not enough to be listed on the company website. They also need to be found in a number of other sites, including social media. Many Realtors thinks this means having their own site, and while this can help, it's not imperative.
Having a strong presence online helps you reach prospects searching online for Realtors, as well as those who know your name, but want to see your experience. If you have a website, you want to optimize it for your community and your services, while having testimonials from satisfied customers. Yet, even if you don't have a site, there are still many ways to be found when people search for Realtors in your market, including directories specific to real estate.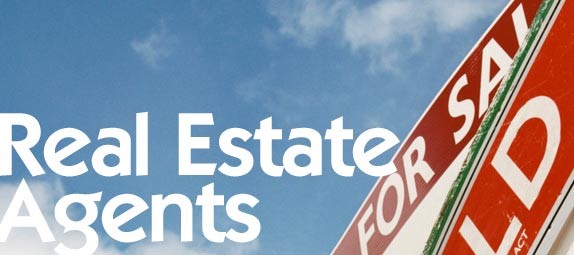 Here are some things a real estate agent can do to be found online, none of which cost any money. Follow these steps to improve your presence on the web.
Agency Site
The first place to begin is the main agency site. Find out what the site allows you to add for a bio. At the very least you should be able to add a photo and a short biography. Depending on the amount of text allowed, create as in-depth a bio as you can. Don't just say you enjoy selling real estate. Give specific reasons you're in the business. And think about what your clients say about your work. These can often be features to include in your biography. Also include any connections you have to your community, from membership in the Rotary club, to coaching a youth sports team.
Google+
Google+ was meant to compete with Facebook, but it's never caught on with people the way they hoped. Yet, as a local directory it's one of the first places people go to when looking for services in a community.
First set up a Google account if you don't already have one for YouTube or Gmail. If you do you should see your first name in the upper right hand corner with a plus by it. If there is no name there, then either log into your account or set up a new one. In both cases click the blue sign in button and then either log in or set up a new account.
Once logged in then click your name at the top. The screen will change to Google+ and you'll see a button that says home on the left. Click the drop down menu and it will bring up a navigation bar. Look for the button Pages. After clicking for this look for Get Your Page. I'd recommend choosing store front if you have a realty office. Use this for the address. For the number, however, use your cell number or office number, not the agency number.
For the categories make sure to have real estate agent as your primary listing.
Realtor.com
With Realtor.com you can set up an account by clicking on login at the upper right corner. Make sure to click where it says login for Realtors. You'll need your mls id and have to create a password. Include your photo and add a lengthy description of your background. Many agents just have a line or two, which doesn't really give that much insight into their experience. Make sure to fill in all the fields they have available.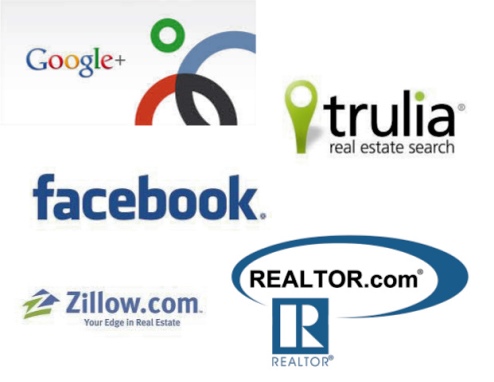 Zillow
Look at the upper left hand corner for sign in or join. If no account then click join and provide an email address and password. You'll receive a confirmation email that once you click on the link, allows you to log into your account. Fill in everything that applies including the optional things like year started. Make sure to include links to your LinkedIn accounts, Facebook page, and website (either the companies or your own).
Trulia
Go to http://www.trulia.com/agents/ to create an account. Look for signup in the upper right corner. Once you're set up, then log into your account and fill in all the categories including your online accounts such as LinkedIn and Facebook. Also add listings. They'll ask you to search for the property first to see if it's listed. If so, then add it to your account. If not, create it.
Facebook
For Facebook you have to have a personal account first. Then look for pages along the left. There you can create a page. Click Local Business as the category. For the name, I suggest using your name and then adding Realtor behind it or real estate agent. Once you've created the page you want to get people to like it. Facebook makes it easy to do this by allowing you to contact everyone you're already friends with. Once you have 25 likes customize the url for your page. Often the page will have your name and some letters behind it. Go to https://www.facebook.com/username/ to customize it eliminate the excess words.
LinkedIn
To first create a LinkedIn account, look for Join Today along the upper right hand corner. When signed up, add your background just as if it were a resume, going from your present position back. When adding your current position, make sure to link to your current agency, instead of just typing it in. Once you're set up, then start developing connections. The more connections you have the more likely someone seeing your bio will be impressed.
Reviews
Once you've set up all your accounts, you'll want to get reviews or endorsement from satisfied clients. Try to make sure you spread these reviews around. If the person has a Gmail account, then ask them to leave a review on Google+ since they won't have to set up an account. Trulia and Zillow make it easy to ask for reviews for their sites, by just having you input their email addresses.
A comprehensive Local SEO program for real estate agents will also involve pay per click, content marketing, and getting listed in numerous other directories, but this list is a good place to start. If you're a Realtor and would like assistance with your online presence then feel free to contact me.