Ad Hoc Marketing
Ad Hoc Marketing is an online marketing agency founded by SEO Consultant, Scott Salwolke. The agency is a Google AdWords Certified Partner and offers strategy and management of SEM and PPC for search engines, SEO consulting, and Local SEO services. Since 2004 Ad Hoc Marketing has been assisting small to medium sized businesses to grow their business.
About Scott Salwolke
My name is Scott Salwolke and I'm a Pay per Click Specialist, Local SEO spec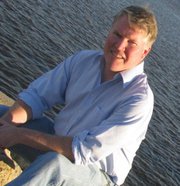 ialist, and SEO consultant. I have more than 25 years' experience in marketing. I started out as a journalist, but soon switched to marketing beginning as a direct marketing copywriter.
In 2003 I opened a full service agency S Squared Advertising. When the focus of my work became SEO and pay per click, I created Ad Hoc Marketing. Since opening in 2004 I've worked on hundreds of websites and thousands of advertising campaigns.
12 years in SEO and online marketing
Certified by Google AdWords for over 5 years
Frequent contributor to Google AdWords Partners Forum and other industry forums.
Certified by Bing Ads for their advertising platform the past two years
Certified Inbound Marketing Specialist.
Google Analytics Certification
A Hubspot Partner agency for the past three years.
My experience comes from working on thousands of SEO and PPC campaigns, in addition to my ongoing training. I have the skills and knowledge to help you build your brand and manage your online marketing.
I've lived in Iowa nearly all my life and with my wife of over 25 years I have three great sons.
Client experience spans a range of industries:
Advertising & Marketing Agencies
Construction
Plumbing
Lawyers
Dental
Healthcare
Travel
Fitness
Manufacturing
Investment
Junk Removal
Restaurants
My Promise
I only take on clients that I truly feel I can help in a significant manner. I never make empty promises or unreasonable guarantees and will always give you an honest response to your questions. I will make it a point to keep you informed on the progress every step of the way. I also make myself accessible to clients through phone calls or emails. All the work is done by myself, but I have reps at Google and Bing to offer additional insights on campaigns. I believe that success should be measurable and this is why I provide you with in-depth analytics and reporting so you can rest assured that my efforts are making a positive difference for your business.