Local SEO Specialist

Reach Consumers In Your Market When They Need Your Products or Services

For your business to succeed today it must be found online. This is especially true if you're a business that serves a community. Consumers don't use the Yellow Pages anymore to look for a product or service in the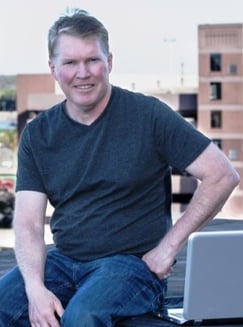 ir area. They look to Google, Yelp, Bing or any number of other online directories.
Consider these facts:
97% of consumers go online to research local products or services.
90% of people rely on reviews to help them decide on a business
Most consumers spend just 15 seconds on a site before deciding to stay or leave.
Nearly all searchers won't go past the first page of Google or Bing to look for products or services.
There are more searches now on mobile than on desktop and IPad combined.
If you're company isn't being found online than all of this business is going to your competitors. For over 12 years I've assisted businesses to help them get found online by consumers who are actively looking for their products or services. I specialize in helping businesses that target homeowner, from homebuilders to plumbers and junk removal companies. To builder their business and their brand online.
Here is how I can assist your business:
Help you develop a website that will generate leads for your business while you're on the job or at home asleep.

A website that works on both desktop and mobile

Keep you up to date on the continuous changes Google makes to its local rankings and Google Map so that you stay ahead of the competition.
Assist with reviews in both generating positive comments and responding to your consumer's remarks.
Offer suggestions and assistance on where to spend your marketing dollars, whether it be Google AdWords, Yelp, or Facebook Marketing.
My customized Local SEO plans start at $450 a month and are based on your market and your budget. Contact me today to learn more.The days of taking out ads in the phone book, buying time on television, or using a billboard to market your business have passed. It's time to focus on online marketing.